Inspired by Derek Silvers, this page includes a sample of what I'm thinking about and working on right now. Last updated February 25, 2023.
---
It's that time of year again where the imposition of ashes causes people a moment of confusion about whether they should tell someone that they've got a smudge on their forehead. Amidst all of the talk about "Ash Wednesday," I've felt a little left out as an Orthodox Christian. Next week, though, our parish have services every night, which will make up for the feeling of being temporarily left out. This year I'm going to try to follow the fasting guidelines, which are variable. Since I already have some dietary restrictions (dairy and gluten), it will be challenging.
When I first visited an Orthodox Church, it was with a group of confirmation students from my Presbyterian Church for the "Forgiveness Vespers" Sunday before the start of Great Lent. I had no idea what we were in for. During the service, those in attendance give each other hugs and ask for forgiveness. Needless to say, this was a a strange experience for eighth graders who didn't know anyone in the congregation. The terror in their eyes was evident. Unfortunately, I won't be able to make it this year, as I have an engagement with some old friends made some time ago.
I did, however, have my first confession this week. It was a novel experience for me. When I signed up, I kind of wondered what I was going to confess. Our culture is not good at acknowledging sin, and it's hard to escape the modern relativist mindset. After some contemplation, things began to come to mind. I have to say, this is one of the processes in the Orthodox Church that feels like working towards something.
My lady friend and I are watching Shantaram on Apple TV+. I read the book years ago and have been impressed by the series. I love India. I work with a lot of people based there, my grandmother was born and raised there and I have a fascination for the culture and landscape. Now I just have to figure out a way to visit someday.
Next up, we'll be restarting our Netflix subscription so we can watch new explorations into the Grishaverse with Shadow and Bone Season 2. Not to mention that The Mandalorian is coming back for Season 3. There is simply too much entertainment. It feels like every day I read someone raving about a TV series that I've never even heard of.
As I type this up on Thursday, it is 80 degrees here in Central NC. The temperatures this week have been an average of 30 degrees above normal. It's not hard to imagine the summer approaching when you could easily go for swim.
Current Reading
A Man Called Ove: A Novel
by Fredrik Backman
How We Got to Where We Are
by Duane Hix
The Nineties: A Book
by Chuck Klosterman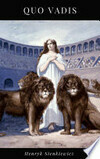 Quo Vadis
by Henryk Sienkiewicz