September 17, 2022
Snickers Skate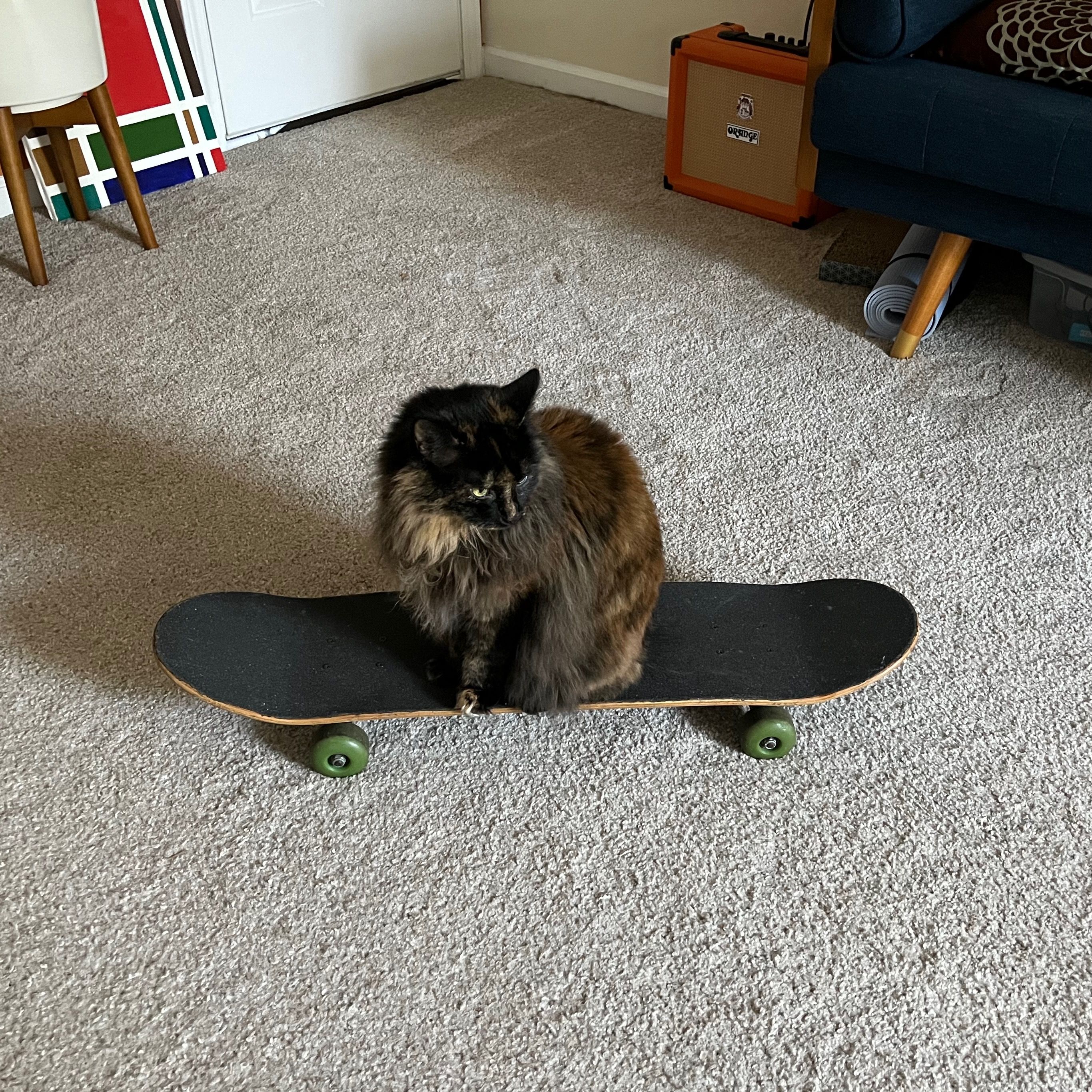 This Caturday, Snickers just wants to skate.
← Previous
Freestyle Fever
Freestyle skateboarding hasn't gone out of style.
Next →
I'm going to go out on a limb here and say something that may not be popular: I think I may like Matter better than Readwise's new very
---
Colophon
Canned Dragons is a blog about faith, noise and technology. This blog is written by Robert Rackley, an Orthodox Christian, aspiring minimalist, inveterate notetaker, software dev manager and paper airplane mechanic. If you have any comments about these posts, please feel free to send an email to Robert at (this domain).
Made with in North Carolina
© Canned Dragons | Powered by
Blot