October 9, 2023
Karaoke Night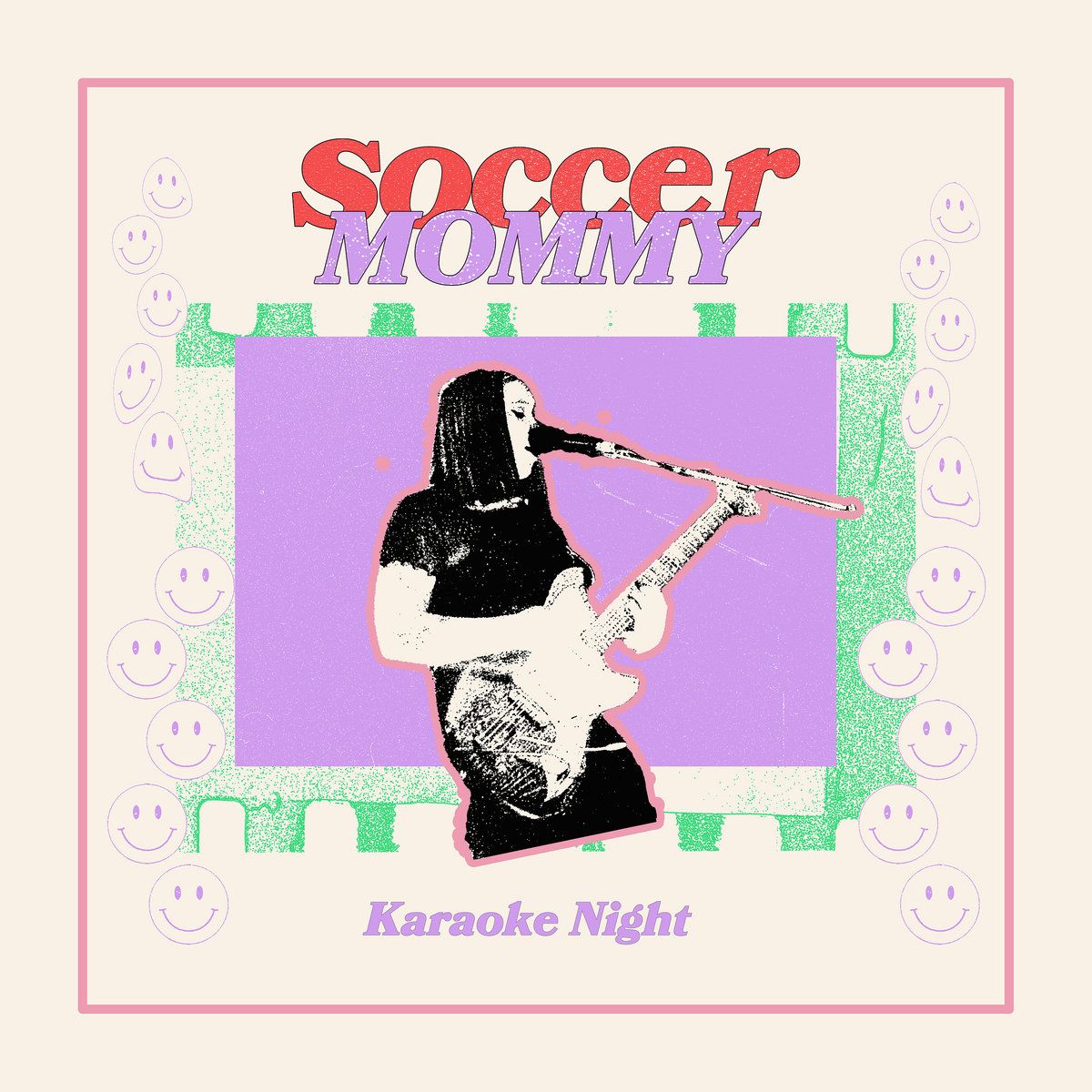 Soccer Mommy - Karaoke Night
When I went to the Hopscotch music festival a few weeks ago, two of the bands that I went to see were Soccer Mommy and Pavement. Pavement played the first day, Soccer Mommy the third. When Sophia Regina Allison, the woman behind the stage name Soccer Mommy, took the stage, she mentioned getting really into the festival and staying the whole weekend (something not all the artists did). She must have enjoyed the Pavement set because she just dropped a tasteful and well-executed batch of covers for an EP and the first song is "Here" from Pavement's seminal LP Slanted And Enchanted.
Though undoubtedly still firmly in the vein of indie rock, the cover of "Here" fleshes out the spartan original with an arrangement worthy of an artist who resides in Nashville.1 There's a very contemporary hint at a radio-friendly country aesthetic. Keyboard flourishes accentuate the track nicely. Though not without some respectable nods to the noisier aspects of 90s indie, its earnest execution almost makes the song seem like the opposite of what it was (the opposite of what just about any Pavement song was) — sincere. Any artist who can take a line about "crotch mavens" and make it sound like a cause for legitimate introspection and perhaps even restrained sorrow is deserving of some amount of admiration. Chuck Klosterman writes about Pavement's reputation for being cool and aloof in his book about The Nineties.
Emotional uninvestment made so many contradictions fun and enriching. It was simultaneously possible to view Pavement as the finest band of the decade while also seeing them as five guys who weren't even trying (and who ridiculed any rival who did).
Allison's take amplifies the emotional aspects of the song that were buried under layers of irony to laudable effect.
The semi-obscure Pavement cover is followed by an unlikely sequencing pick — a Sheryl Crow bonafide hit single.2 The original version of the Crow song "Soak Up The Sun" is everything the Pavement track is not. Its complete lack of self-consciousness and unabashed accessibility mark it as the opposite of slacker underground rock. The surprising part is that it works on its own and as a follow-up to "Here" in equal measure.
The EP ends with a straight cover of the REM song "Losing My Religion." It's another choice that stands in stark contrast to the start of the release. It's hard to think of someone who might take their art more seriously than Michael Stipe. Ironically, though, Pavement are big REM fans, so maybe there are more threads connected than are evident without closer inspection. It's clear that Allison sees some of those threads, which makes her vision for this EP a compelling one.
---
Whom you might imagine would have access to scores of readily willing and available session musicians.↩︎

"Soak Up The Sun" is part of the Soccer Mommy live show.↩︎
← Previous
Doomsday Blockbusters
A few years have gone by since the release of Rogue One, and it seems like it has had enough time to marinate and be evaluated for its place in the
Next →
Sonic Economics
Options for music on physical media seem to be getting worse in the age of streaming.
---
Colophon
Canned Dragons is a blog about faith, noise and technology. This blog is written by Robert Rackley, an Orthodox Christian, aspiring minimalist, inveterate notetaker, software dev manager and paper airplane mechanic. If you have any comments about these posts, please feel free to send an email to Robert at (this domain).
Made with in North Carolina
© Canned Dragons | Powered by
Blot