September 7, 2023
Echelon Your Dreams And They'll Come True
Tonight, the plan is to see Pavement for the first time since the nineties at the Hopscotch music festival. At one point, in an interview, members of Pavement said that they were just going to keep going and putting out records like The Rolling Stones. They broke up shortly after that. The band left behind a catalog that, while it got higher fidelity towards the end, stayed true to their original skewed vision of rock complete with a hyper-literate stream-of-consciousness approach to lyrical formation. The songs featured fragmented stories dripping with irony that defied any easy interpretation. The members of Pavement were poster boys for a kind of detached sensibility that pervaded the nineties.
The winds blowing me to the show tonight will be made up of more than mere nostalgia. Despite the outsized influence of Pavement, not many bands were able to successfully capture their vibe. To be honest, though for a while I got sick of all the winking and nodding, I have come to see the uniqueness of their approach and its persistence even past the lo-fi trappings of their early days.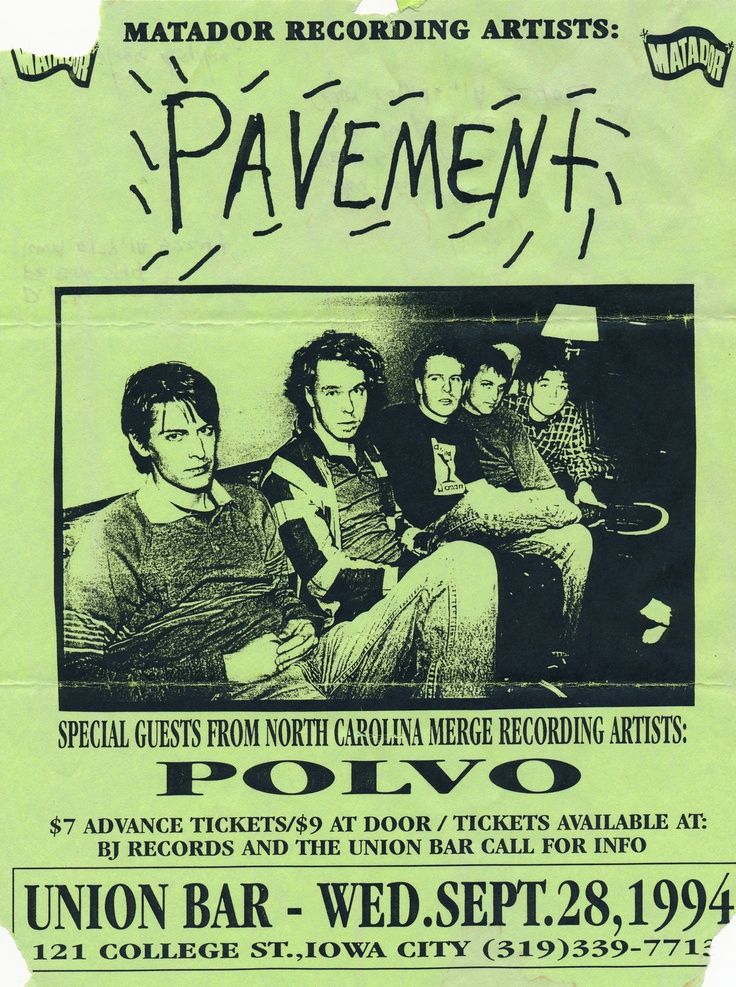 Pavement at the Union Bar, 1994
← Previous
Useful Constraints
Obsidian CEO Steph Ango writes about coming up with a set of constraints that define a style. This is what I think of when I conceptualize a style
Next →
May They Persevere
The moment when I became a catechumen in the Orthodox Church is captured on Instagram. There are a few comments about our group of catechumens. One
---
Colophon
Canned Dragons is a blog about faith, noise and technology. This blog is written by Robert Rackley, an Orthodox Christian, aspiring minimalist, inveterate notetaker, software dev manager and paper airplane mechanic. If you have any comments about these posts, please feel free to send an email to Robert at (this domain).
Made with in North Carolina
© Canned Dragons | Powered by
Blot