June 9, 2023
The Heavenly Option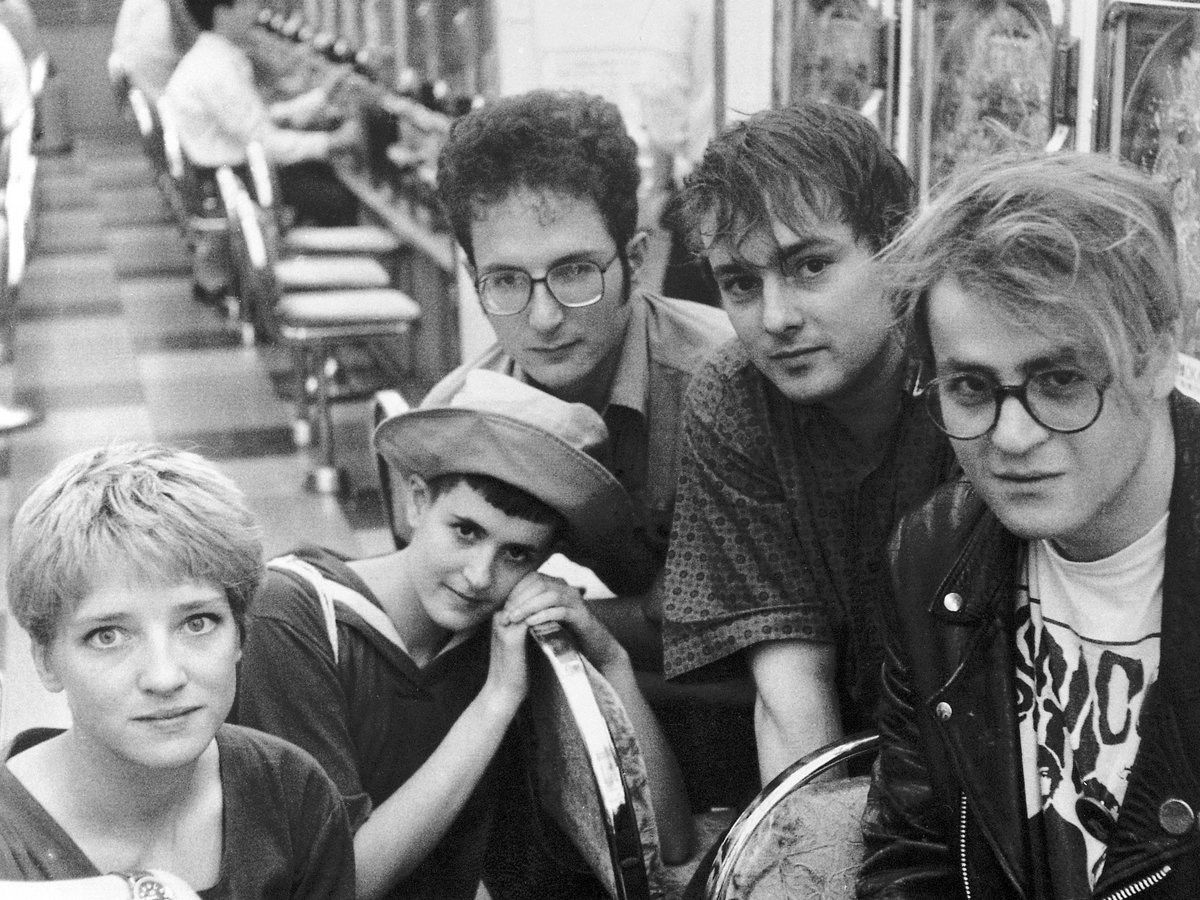 Heavenly
Bandcamp just featured a primer on indie pop deep cuts in Bandcamp Daily, and I was surprised to find quite a few buried gems, some of which I probably never would have dug up on my own. The piece starts off with Heavenly's Le Jardin De Heavenly album, a touchstone of my early college experience. My girlfriend had the CD, and it went through many spins in her dorm room. "C Is The Heavenly Option," the duet between vocalist Amelia Fletcher and Calvin Johnson of Beat Happening, Dub Narcotic, Halo Benders, etc., probably got the most play, spreading its charm, innocence and undeniable catchiness across a few mixtapes. Fletcher and Johnson's vocals ping pong back and forth during the verses with perfectly timed volleys. The chorus melds Johnson's baritone with Fletcher's soprano to achieve a sweetness that is somehow even greater than the sum of its parts.
"C Is The Heavenly Option" was a gateway drug into the world of indie pop, bringing our friends into the genre. Heavenly would try to recreate that magic with Johnson again on their next album, with "Pet Monkey," to diminishing returns. The song was solid, but not as exceptional as the first collaboration.
After saying all that about the standout track (about as close as you can get to an anthem in the world of underground indie pop), I have to admit that my favorite track is actually the third song on the album, "Orange Corduroy Dress." This song, an homage to a twee girl wearing a (probably thrift store bought) corduroy dress, more than any other, captures the spirit of indie pop. This was an early preview of the "manic pixie dream girl" archetype that would later consume the imaginations of disaffected high school boys. Listening now, older and slightly more jaded, the song is so sugary it almost gives me a toothache. Nevertheless, I'll happily consume it until my stomach can take no more.
Some new introductions
The indie pop profile did more than kindle feelings of nostalgia. It actually introduced me to new bands that hadn't ever been on my radar. Glo-worm, featuring Pam Berry of Chickfactor fame, was unfamiliar but not exactly surprising. However, the Paris-based Acetate Zero caught my attention by being described as "near the intersection of indie pop and post-rock;" and being compared to Hood and fellow Parisians Movietone. Indie pop and post-rock was a mix of genres I hadn't expected, but that filled some key spaces on my sonic bingo card. Acetate Zero has the clean guitar tones, understated melancholy and jangle associated with indie pop. To go along with that, though, there are some interesting time structures, introspective instrumentals and slow builds that suggest their post-rock inclinations. Then, of course, there are the song titles, like "Variant critiques to conclude there's nothing" — which put them squarely in a ponderous post-rock aesthetic. On the very first song, "Contemplating the existence of the leaves," you get lush strings, the kind of which would be hard to find in most stripped down indie pop offerings.
There's a certain winter wistfulness to the music of Acetate Zero that seems out of place as we enter summer here in the Northern Hemisphere. Despite it feeling a bit out of place, I'm more than happy to take this time to dive into their music.
Exploring
This is where I have to admit that I haven't even gone through all the music in the referenced piece. I've been going deep on the bands I've mentioned, but not broad on the total music highlighted. With the rewards of what I have explored, though, I'll be going forward with an expectation that the rest of the lot are well worth my time.
← Previous
family polaroid
Next →
Keep It To Yourself
If all goes as planned, I will be going to see the bands TOPS and Men I Trust at the Ritz in the fall. While I mentally prepare to see those bands
---
Colophon
Canned Dragons is a blog about faith, noise and technology. This blog is written by Robert Rackley, an Orthodox Christian, aspiring minimalist, inveterate notetaker, software dev manager and paper airplane mechanic. If you have any comments about these posts, please feel free to send an email to Robert at (this domain).
Made with in North Carolina
© Canned Dragons | Powered by
Blot