May 24, 2023
Road To Knowhere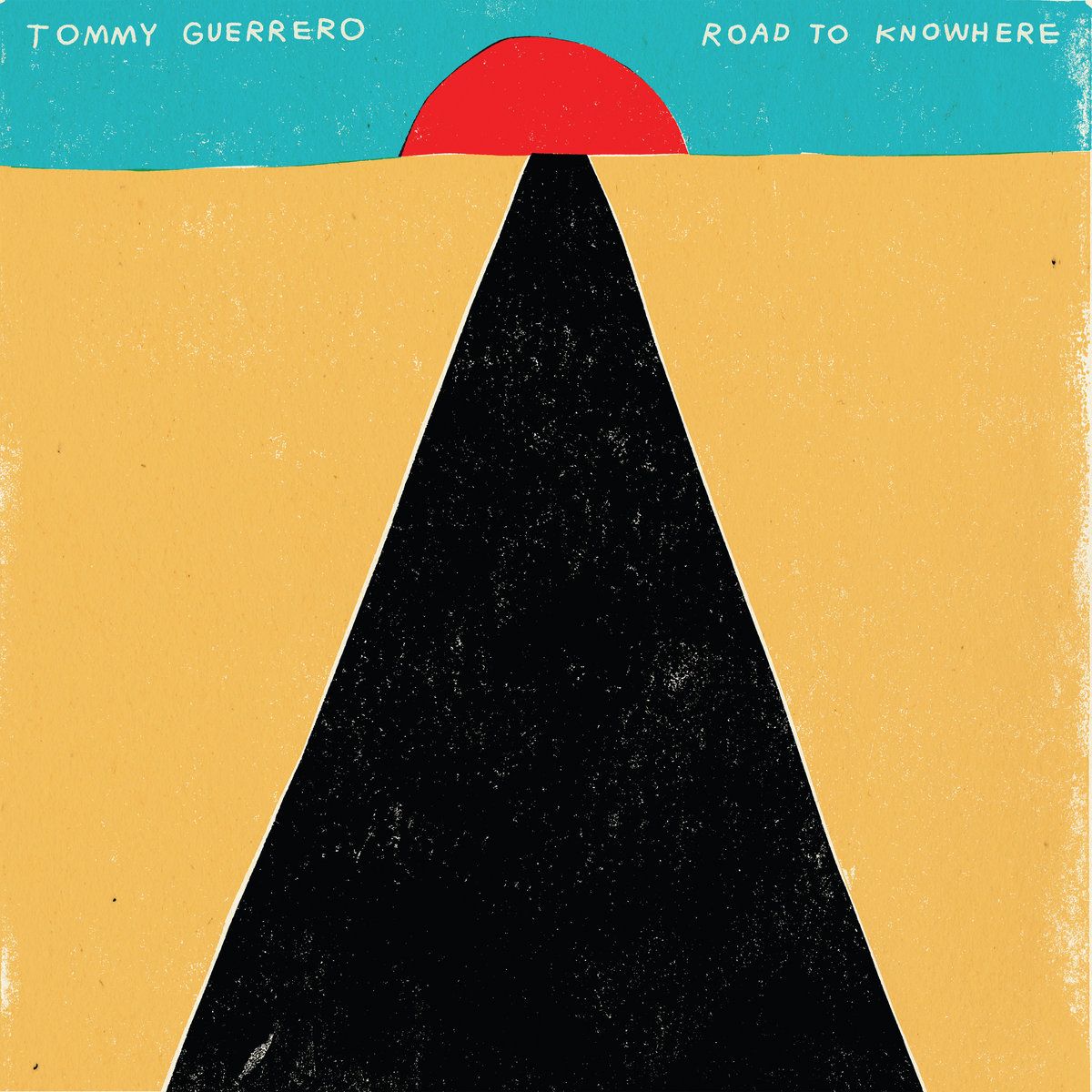 Tommy Guerrero - Road To Knowhere
I bought Tommy Guerrero's album, A Little Bit Of Somethin', when it came out in 2000, based on the strength of the first track, "Blue Masses." The track has a haunting groove, a guitar part with enough negative space to drive a truck through, and a bass line that isn't shy about steering the song. It sets the scene for the rest of the record, a California production that takes on the psyche of the location. The album is indebted to desert noir, Mexican vibes, samba, and lo-fi among other influences. Completely without vocals (aside from some samples), the record springs to life with a voice all its own.
Some may remember Guerrero as a member of the original Bones Brigade, a pro skater with a street skating style that pushed his peers shredding concrete. Guerrero left pro skateboarding, but remained a part of the scene, starting Real Skateboards and making music with in a similar vein to fellow Powell Peralta pro skater Ray Barbee.
Road To Nowhere, the 2018 album by Guerrero, brings to mind contemporary favorites Khruangbin (and indeed, Bandcamp recommended Khruangbin to me when I was checking it out). The guitars slither in and out like rattlesnakes along the dusty desert floor. Anyone who has been paying attention to Khruangbin will immediately recognize the style. Frankly, I needed more of this in my life, and I can't believe I waited 23 years after my first purchase to check out the rest of the Guerrero catalog. Lesson learned.
← Previous
Doctrine of the Mean
A few months ago, in my Orthodoxy 101 class, we discussed Aristotle's "doctrine of the mean." I immediately felt attached to the framework, as I
Next →
🎵 Romantic Piano
Gia Margaret caught my ear a few years ago, after she contracted a vocal illness that forced her to create instrumental music for her second album.
---
Colophon
Canned Dragons is a blog about faith, noise and technology. This blog is written by Robert Rackley, an Orthodox Christian, aspiring minimalist, inveterate notetaker, software dev manager and paper airplane mechanic. If you have any comments about these posts, please feel free to send an email to Robert at (this domain).
Made with in North Carolina
© Canned Dragons | Powered by
Blot