December 3, 2022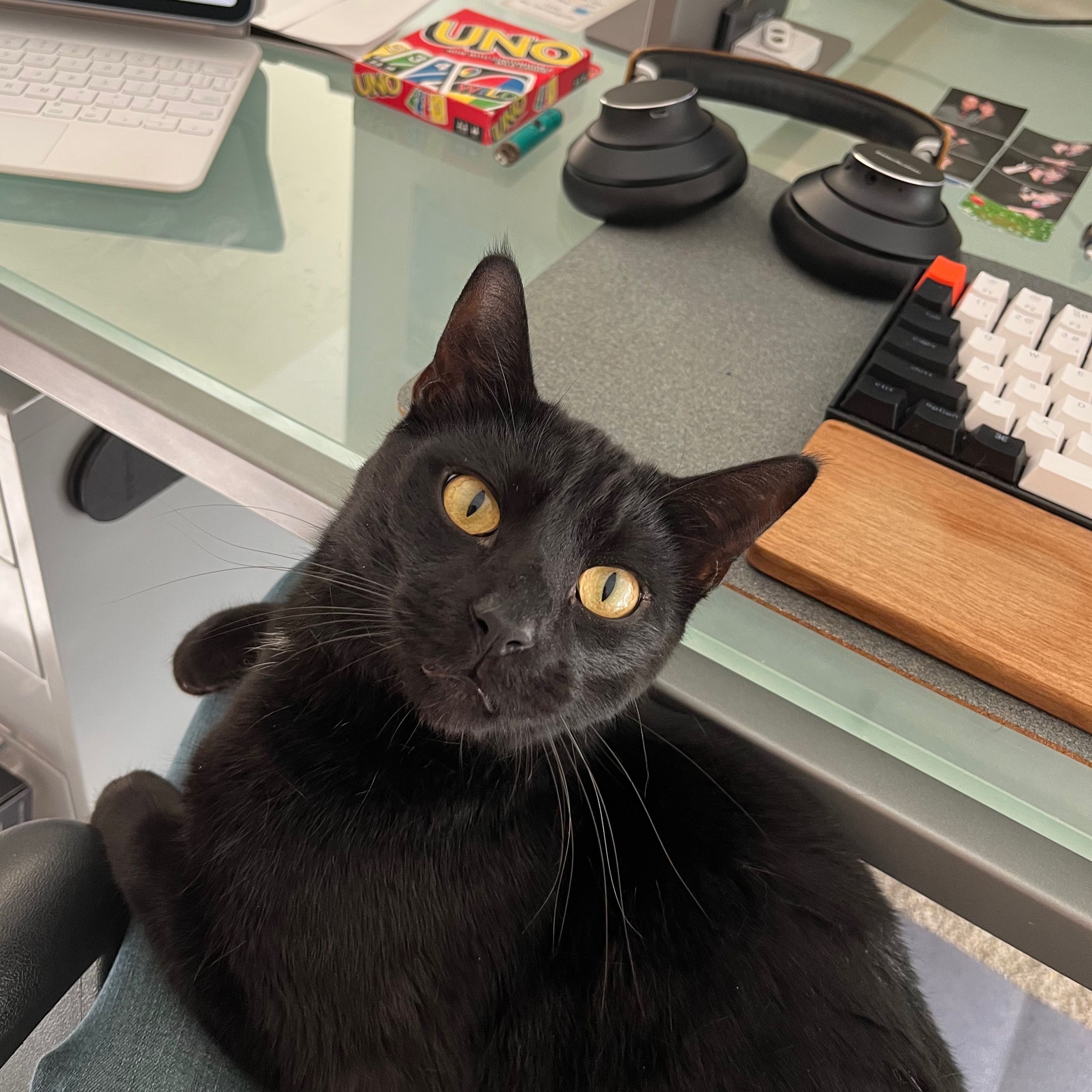 Happy Caturday! Jonah loves to sit in my lap and stare at me while I'm in meetings.
← Previous
It's a Different Libby
Victoria Song writes for the Verge about her love of the Libby app and the library to which it gives you access. For the uninitiated,
Next →
Junca De Sol Andromeda
I was already a fan of the angular and noisy Truman's Water, Glen Galloway's former band, when he launched Soul-Junk. The new group was conceived
---
Colophon
Canned Dragons is a blog about faith, noise and technology. This blog is written by Robert Rackley, an Orthodox Christian, aspiring minimalist, inveterate notetaker, software dev manager and paper airplane mechanic. If you have any comments about these posts, please feel free to send an email to Robert at (this domain).
Made with in North Carolina
© Canned Dragons | Powered by
Blot