December 26, 2022
Inner World Peace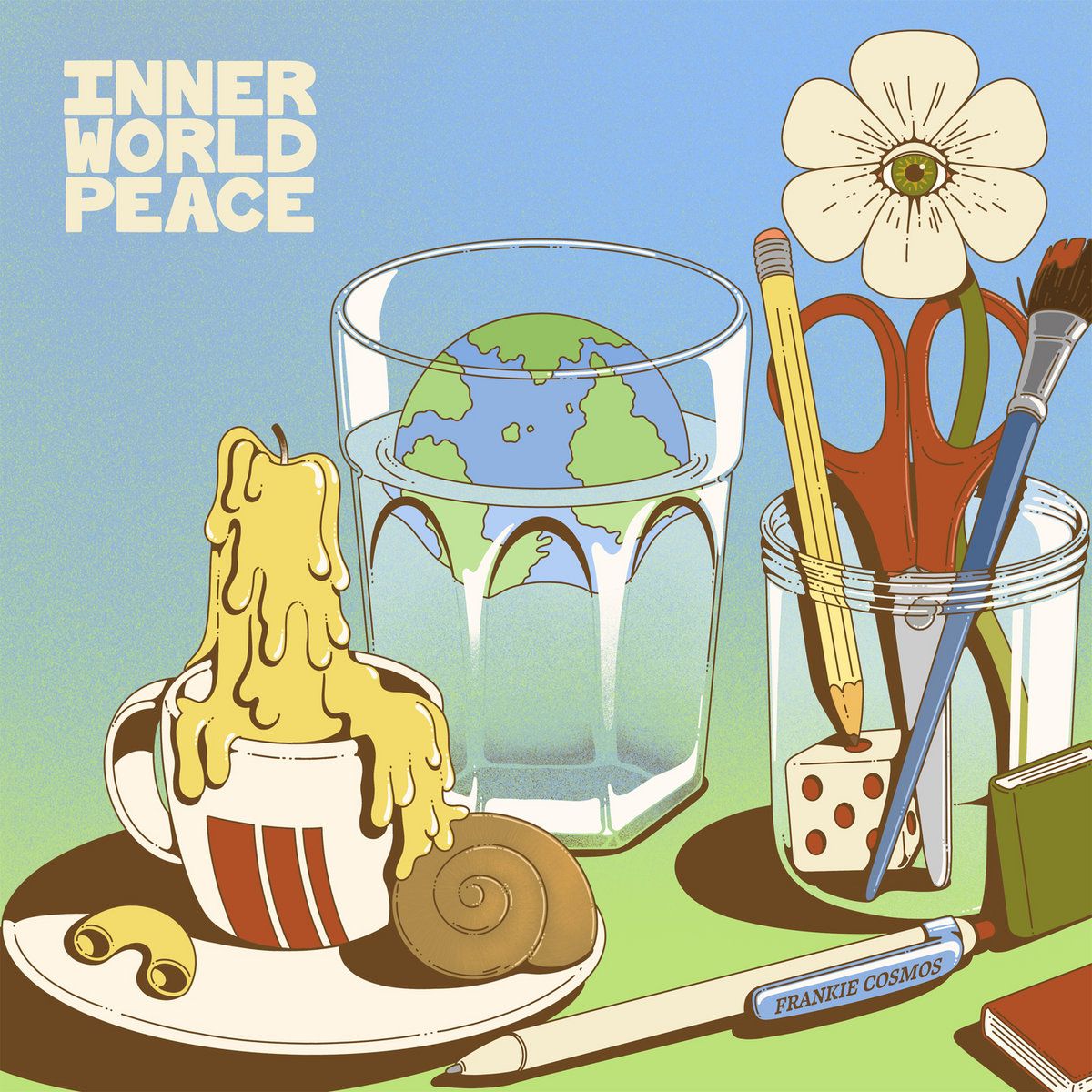 Frankie Cosmos - Inner World Peace
I have this elaborate fantasy where I'm at an airport and I run into Kevin Kline. Even my fantasy life has to pick the most likely place to meet a celebrity. Usually, if I see a celebrity somewhere, my modus operandi is not to bother them or stare. However, I know how much people take pride in their kids. So I approach Mr. Kline. He's totally expecting me to say something like, "I really loved you in A Fish Called Wanda" or "you were delightful in I Love You To Death." and instead I tell him that I really like the new Frankie Cosmos stuff. He's blown away, because he's not used to strangers recognizing him for his daughter Greta's band. We talk for a while about indie pop while we wait for our respective planes to get to the gate.
Some adjectives that come to mind when I think about Frankie Cosmos are gentle and cute. Those words can obscure the craftsmanship in the songs, which contain little intricacies, though. "Aftershock," a track from their latest album, Inner World Peace has starts, stops, weird time signatures and changes that would make any prog-rock aficionado proud. The video for "Aftershock" is as delightfully quirky as the band themselves.
← Previous
The Inessentials of 2022
It's getting close to the end of the year, and as usual, we're treated to a slew of year-end best of lists. These lists can be really helpful in
Next →
After I posted about the Bandcamp editors 2022 Essentials list, I found something I had posted a year ago to the day about their 2021 favorites
---
Colophon
Canned Dragons is a blog about faith, noise and technology. This blog is written by Robert Rackley, an Orthodox Christian, aspiring minimalist, inveterate notetaker, software dev manager and paper airplane mechanic. If you have any comments about these posts, please feel free to send an email to Robert at (this domain).
Made with in North Carolina
© Canned Dragons | Powered by
Blot