November 17, 2022
Star Wars: An Epic Poem
Jack Mitchell brings to us The Odyssey of Star Wars, an epic poem in blank verse.
My latest and most ambitious literary project is The Odyssey of Star Wars, a retelling of the original Star Wars film trilogy in blank verse (unrhymed iambic pentameter, the meter of Milton). It was published on 28 September 2021 by Abrams Image, an imprint of Abrams Books, and is available to order.
I have a copy of Star Wars done as an Elizabethan drama from Shakespeare, and though I've never read it all the way through, I enjoy the stylistic illustrations. Still, I'm tempted to put this new book on my Christmas list.
Star Wars related: The Wooszoo Etsy shop has prints of Star Wars action figures (more recent than the ones from my youth) frozen in blocks of ice and set against blackboards explaining pieces of their background. They are amazing.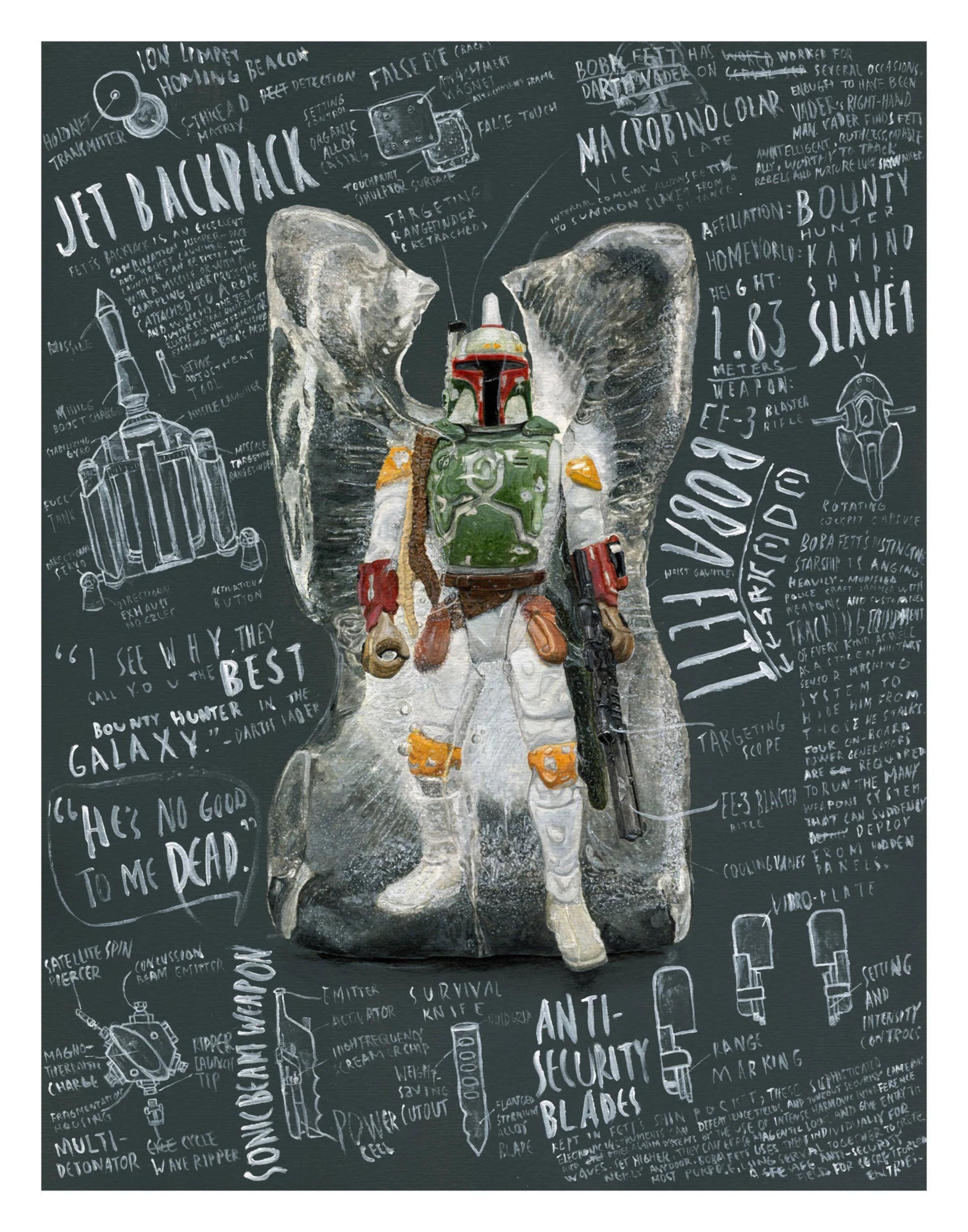 ← Previous
The Creator Of Mastodon Is Running On Fumes
Mastodon is not quite ready for the sudden influx of new users.
Next →
You're Killing Me
Doug Martsch from Built to Spill has some words for Bandcamp Daily about the sonic masterpiece that is Dinosaur Jr.'s You're Living All Over Me.
---
Colophon
Canned Dragons is a blog about faith, noise and technology. This blog is written by Robert Rackley, an Orthodox Christian, aspiring minimalist, inveterate notetaker, software dev manager and paper airplane mechanic. If you have any comments about these posts, please feel free to send an email to Robert at (this domain).
Made with in North Carolina
© Canned Dragons | Powered by
Blot