September 3, 2022
Typing As Music
In a piece for the New Yorker, David Owen writes about the world of mechanical keyboard enthusiasts in the context of his own history and love of keyboards.
Typing is rhythmic, complicated, and soothing, and, when I'm doing it well, my conscious brain doesn't seem to be involved. It's as close as I'll ever come to playing a musical instrument—a nontrivial attraction. My love of typing probably contributed to my decision to become a writer.
As someone who was happy with the chiclet keys on the Apple keyboard, I didn't think I'd ever go with a mechanical unit. After getting one, though, I can understand the cult fandom around these things — at least a bit. I'll never pay thousands of dollars for a set of key caps. I do enjoy typing on this thing, though, and that allows me to write more. As a school-trained touch typist, I can also type faster with my Keychron. The Magic Keyboard feels a bit strange to my fingertips now.
I took a brother typewriter to college with me. It's nice to bring back some of those typing sensations without having to worry about how difficult it is to correct mistakes.
→ The Obsessive Pleasures of Mechanical-Keyboard Tinkerers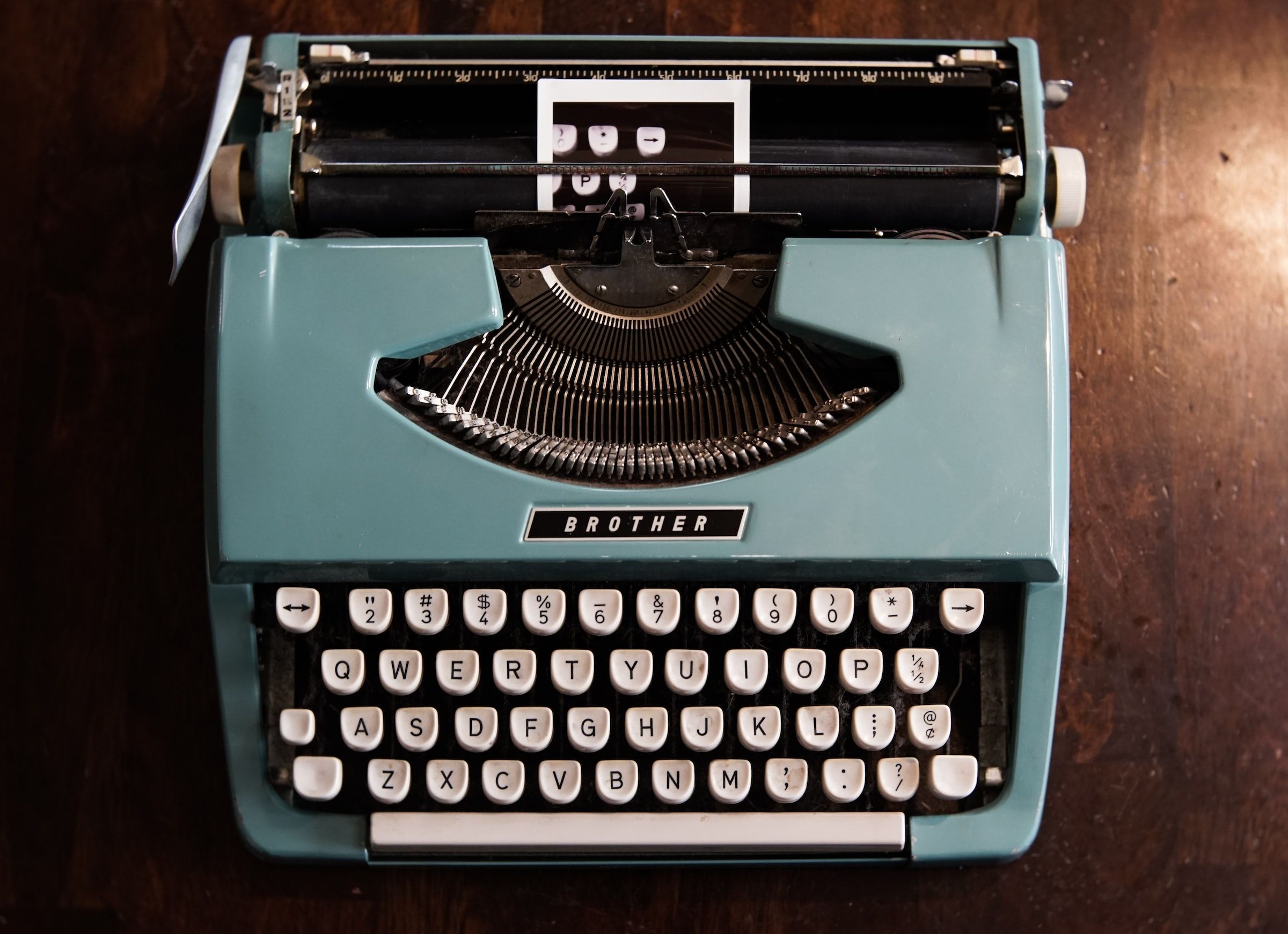 Photo of a Brother typewriter by Laura Rivera
← Previous
🎵 Cannonball
Title: Cannonball Date: 9/2/2022 Tags: Friday Night Video, Noise Thumbnail: — If you look back at the music I've shared on this blog, you wouldn't
Next →
Skateboard Hooligans
Skateboarders don't always fit the stereotypes you see in the media.
---
Colophon
Canned Dragons is a blog about faith, noise and technology. This blog is written by Robert Rackley, an Orthodox Christian, aspiring minimalist, inveterate notetaker, software dev manager and paper airplane mechanic. If you have any comments about these posts, please feel free to send an email to Robert at (this domain).
Made with in North Carolina
© Canned Dragons | Powered by
Blot