April 22, 2018
Doctrine and Grace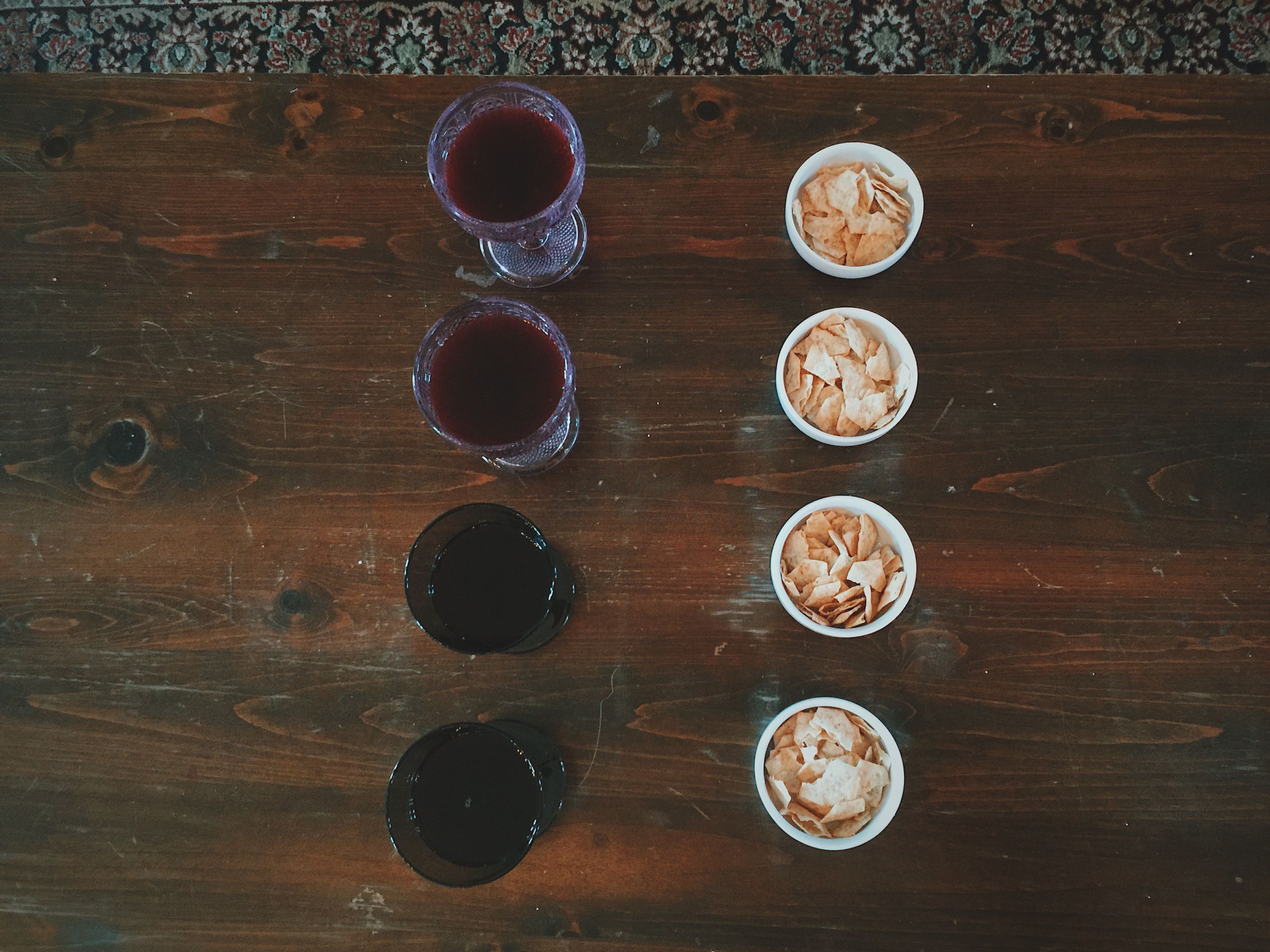 Communion setting
I've written favorably of The Faith Angle podcast before, and I continue to be impressed by the content on the show. In the fifth episode, guests Ross Douthat and Father James Martin argue the importance of adhering to traditional Catholic doctrine and when it's imperative to set aside that doctrine in light of individual conscience and grace. Both are grounded in a strong theological tradition and both make strong points to support their views.
The primary doctrinal point of discussion is the indissolubility of marriage, which comes straight from Jesus' teaching in the gospels. The question of application of the teaching comes into play when people are caught in a situation that finds them outside of the bounds of what is deemed acceptable by the church, sometimes through no fault or choice of their own. Co-host Kirsten Powers brings up the example of a friend whose husband cheated on her. After attempts to reconcile, the husband ended up leaving her friend for the other woman. Now outside of the Catholic Church's rigid rules against divorce, the woman cannot receive the Eucharist.
Douthat, as the representative on the show for the more conservative viewpoint, sticks to the letter of the law in insisting that the woman should not receive the Eucharist because of the situation in which she has found herself. When listening to this judgement, it is important to remember that the Eucharist is one of the sacraments in both Catholic and Protestant churches. A sacrament is an avenue to God's grace. So, in Catholic teaching, a woman who has been abandoned by her husband is also cut off from a way to receive the grace of God. I certainly support Powers point that such rigidity without consideration of circumstances seems unfair. I would go beyond that, though, in that I believe the practice seems spiritually destructive.
In his book, A New Kind of Christianity, author and pastor Brian McClaren tells the story of an Kenyan man who wept after participating in a worship service to which McClaren had invited him. When he asked the man why he was crying, the man assured him that the tears were caused by joy. The man was so happy because he had never before taken part in the Eucharist. In Kenya, the Anglican Church to which he belonged had made a policy for polygamous converts that only children of the first wife could participate in the Holy Supper. This man was the child of a third wife and therefore had never been able to take the sacrament.
We must be very careful in the exclusion of anyone from the table that Jesus sets for them. There are many instances portrayed in the gospels in which Jesus eats with or heals those that the religious authorities deem unworthy. In those cases, Jesus rebukes those who want to cling to rules over grace and inclusion. I believe we need to be especially discerning when we forbid people from participating in an avenue to God's grace for reasons over which they have no control. These individuals have not flouted the commandments or even given up on their faith. People were not born into, nor can they be forced into, a situation that keeps them from being close to God through His son.
For I am convinced that neither death nor life, neither angels nor demons, neither the present nor the future, nor any powers, neither height nor depth, nor anything else in all creation, will be able to separate us from the love of God that is in Christ Jesus our Lord. (Romans 8: 38-39)
(📸 Photo by Jon Tyson on Unsplash)
← Previous
A Continuing Odyssey
This past week, Alto's Odyssey, the sequel to the much lauded iOS game Alto's Adventure, was released to positive reviews. Alto's Adventure offers a
Next →
We Rented The Night Sky
I'm not a lifestyle guru. You probably won't see a post with a listicle on 11 ways to hack your sleep on this blog. I do, however, have a practice
---
Colophon
Canned Dragons is a blog about faith, noise and technology. This blog is written by Robert Rackley, an Orthodox Christian, aspiring minimalist, inveterate notetaker, software dev manager and paper airplane mechanic. If you have any comments about these posts, please feel free to send an email to Robert at (this domain).
Made with in North Carolina
© Canned Dragons | Powered by
Blot